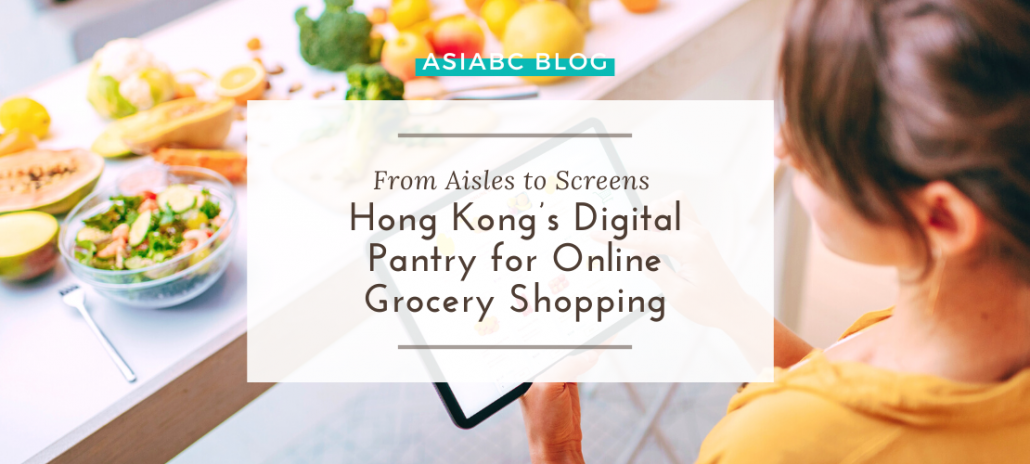 After Hong Kong SAR government has ordered to shut down schools and public facilities, call off Lunar New Years festival events, and adopt "work-at-home" for the civil servants, a fast-growing amount of HKers are spending more time at home amid the outbreak of flu-like deadly coronavirus.
As this infectious respiratory disease can spread out quickly among humans, staying away from crowded venues can avoid exposure to the risk. As a result, buying groceries online has become unprecedentedly popular. 
We are going to show you the common outlet of buying groceries online in HK, so you can visit physical shops less often.
Before that, we still have to get used to the idea that our favorite groceries may have to be sourced from several different online outlets. In particular, the selection of fresh meats and green vegetables are limited online. 
Supermarket
All Hong Kong brick-and-mortar supermarkets are chains and are backed by private multi-million enterprises. Some of them also provide online shopping and delivery to most of the commercial and residential areas. 
Wellcome and ParknShop are running 280 shops respectively including their sub-branches, they are the largest supermarket chain by the number of outlets in HK. They are direct rivals in the market, so it is not a surprise that you will find the same local brands there. Their online shops are well-organised, with straightforward interface for navigation and huge product catalogs. The search functions are accurate and responsive. Overall, the shopping experience is satisfactory on Wellcome and ParknShop online shops.
However, delivery is less satisfactory, customers have to get used to their loosely managed delivery schedule and low-budget packaging, and be expected your purchases are left outside your apartment door. Alternatively, these shops offer "pick-up at store" in options of delivery, so you can skip the narrow alleys and long queue to cashiers. Free-of-charge home delivery is applicable to online orders of HK$500 or above. 
City'Super has a handful of stores in prime locations; Its online shop offers gourmet flesh food and small household items imported from Japan mainly. Delivery is free for online orders of HK$800 or above. Same day delivery is available.
Honorable mentions
We cannot include all of the popular brands of supermarkets because the excluded supermarkets offer limited online shops which excludes groceries, or no online shops at all. In addition, some supermarket brands are, in fact, the sliding brands of ParknShop and Wellcome which are carrying the grocery brands that is being covered by their sister supermarkets.     
ParknShop has a handful of other sub-brands to cater better for expats. These sister brands are International, Taste, Fusion, Gourmet, and Great. They have a wider range of imported brands from Japan, the US, the UK and Australia. If you see an imported brand of grocery from there, you take a look at the ParknShop online store, you may find it there.  
Wellcome operates three other upmarket brands. The first is Oliver's The Delicatessen which is an primum supermarket with a quality selection of imported groceries and other overseas brands. The second is 3hreeSixty, it offers possibly the widest ranges of organic and natural products in Hong Kong. The third is Marketplace by Jason, it offers a decent range of groceries of Asian and Western brands. Try your luck on the Wellcome online shop, some brands are available there. 
U Select operates around fifty outlets, so it is quite commonly seen around the city. It is selling products from Tesco, a famous merchandiser of the UK, by means of franchise. However, U Select does not provide any online shop at all.
Aeon, Citistore and Yata are Japanese-style department stores, they run multi-storey retail outlets with supermarkets. Unfortunately, their online shops do not cover their supermarket business.
759 Store is a retail chain of groceries excluding fresh meats and vegetables, it owns over a hundred outlets in Hong Kong. It carries less-popular brands from all over the world, mainly from Asia. In the shops, there are always bargains to be found, and alternatives to the mainstream brands found in other supermarket chains. However, its online shop offers only pet groceries.
Online Marketplace
HKTVmall has offered a wide range of goods from food and beverage items to sports, household, fashion, beauty and health as well as electronics and lifestyle products. Its business model is an e-commerce marketplace platform where the products and services are provided by multiple networked vendors, whereas the payments and between the customers and the vendors are processed by the HKTVmall. Shopping on HKTVmall is an experience similar to walking in a huge shopping mall, you can find an endless display of consumables, but you are likely to find that multi-vendors are selling the same product, with varying price tags, stock availability, and delivery terms added by particular vendors. 
Delivery is versatile on HKTVmall. Although it has its in-house delivery workforce, it leaves its vendors the freedom to arrange shipment by using their own means for the greatest competitiveness.  
Regarding online groceries shopping, HKTVmall is offering arguably the largest range of fresh food, thanks to its multi-vendors models; HKTVmall prioritize the delivery of fresh and frozen food via their in-house staff and trucks which have cooling equipment.
Orders of HK$350 or above (HK$500 for regular members) will be covered by free delivery to your local address. HKTVmall operates over 50 physical outlets selling selected groceries and serving as pick-up point of online order, free of charge pick-up is available for orders of HK$200 or above.
Ztore is another e-commerce marketplace which is focusing on groceries of various local and import brands. From hand-made soups by small workshops and locally grown spice by community responsible traders, there are less known brands by small companies to be found, always. 
Free delivery is given to orders of HK$399 or above. For non-perishable goods and non-bulky items, customers can select "pickup from locker": your ordered goods will ship to your selected self pickup lockers running by various logistic companies, you will receive the password and locker number of your order when it is ready for pickup, then you can open the specific locker and take your order within the limited period. 
https://asiabc.co/wp-content/uploads/Blog-Banner-From-Aisles-to-Screens-Hong-Kongs-Digital-Pantry-for-Online-Grocery-Shopping.png
500
1110
Editor and Admin AsiaBC Hong Kong
http://asiabc.co/wp-content/uploads/2021_AsiaBC_Logo_Horizontal_200x70.png
Editor and Admin AsiaBC Hong Kong
2020-02-07 19:47:51
2023-10-13 15:50:49
From Aisles to Screens : Hong Kong's Digital Pantry for Online Grocery Shopping