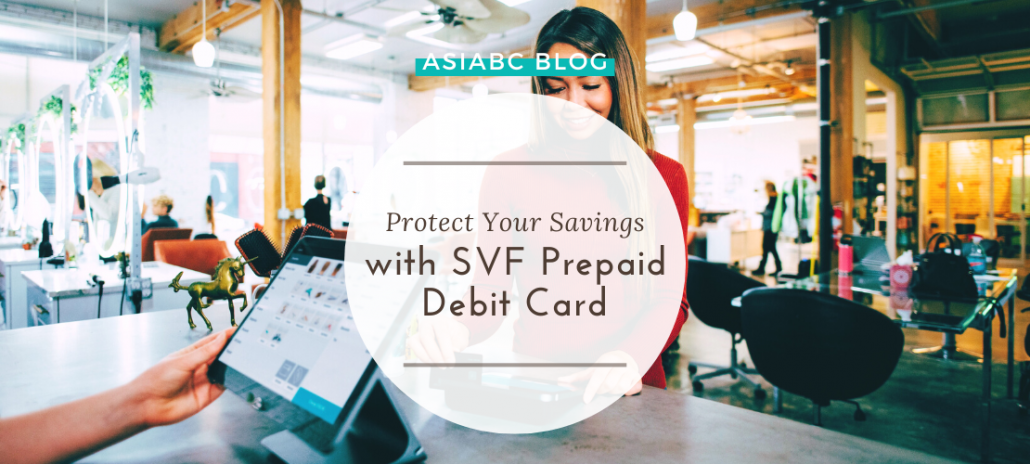 In Hong Kong, you can make cashless payments, also referred to electronic payments, even you do not have a credit card. What you need is a debit card (e.g. prepaid Mastercard or UnionPay card). But, you can't get your debit card from your banks without suffering, instead, you can instantly obtain it from the emerging providers of the Stored Value Facilities (SVF).
Credit card vs. Debit card
The most definite advantage of carrying a debit card to a credit card is to avoid debt – You withdraw fund from your account. Of course, one small splurge won't break your budget, but using credit too often can lead to the hole of endless debt (famous "snowball effect"). Meanwhile, easy credit is so readily available to regular Hong Kong residents at 18-year-old or above (the legal age to own credit cards thus bear debt in Hong Kong), everyone is vulnerable to our unlimited desire of stuff, the credit card is the culprit of overspending.
Blindness to Debit card
In Hong Kong, debit cards are still rare compared with the wide spreading of credit card among buyers, thanks to those generous rewards and loyalty programs managed by your card issuing banks and financial institutions which have a long history of their establishment in Hong Kong.
We should be aware that these benefits are not free of charge; others are paying for these. The financial corporations give you the cards because they are looking for profits, including the overdue repayment interest and penalties from their account holders and transaction fee from the merchants.
The debit card will undoubtedly hurt the business of credit card, in particular, the profits from the financial fees on late repayments. Therefore, you find difficulty in applying for a debit card from your bank but simple to obtain credit cards even if you have no bank account in the issuing banks.
Why Debit cards?
To rightly control our hard earned money without sacrificing the convenience and security in sending electronic payment through the long-established card payment network like Mastercard, VISA and UnionPay, we can take a look at the emerging Stored Value Facilities (SVF).
The licensee of SVF in Hong Kong nowadays can offer more than currency accounts exist in cyber; they have partnered with card networks to issues traditional physical cards to their account holders, allowing them to spend their cyber money in these common scenarios:
Check-out terminals of brick-and-mortar stores
Mobile payment solutions, e.g. Apple Pay and Google Pay to integrate your card into your mobile phone for contactless payment
In addition to physical cards, you can also apply for virtual debit cards from your SVF. A virtual card can't work in the above situations, but the card gives you the card information for filing the online payment forms, i.e. card's account number, name of holder holders and security code, during online check-out.
As of May 2019, we have spotted 2 SVF operators; they are additionally promoting their debit card services to individual customers. We will take a look at their services for comparison. The players are:
Be noted that you can open your SVF account there quickly though, the nature of their service is not anonymous money transfer. To comply with Hong Kong's Anti-Money Laundering regulatory, you need to upload your identification documents and your photo to them for records.
Common characteristics of the SVF prepaid debit cards:
Excluding any installment payments
Fast and remote application of account opening
Full-fledge smartphone mobile app for 24×7 account management and notifications
System and user-controlled limitation on spending amount per daily to yearly basis
No account opening fee, top-up fee and local payment fee
Account top-up by cash or incoming transfer from local bank accounts for free-of-charge
The base currency is the Hong Kong Dollar
Supporting Hong Kong's Fast Payment Service (FPS): transfer to other local bank account holders by input of their registered local mobile phone numbers
| Name | Card Network | Nature | Special |
| --- | --- | --- | --- |
| Octopus O! ePay | Mastercard | Virtual only | Top-up by Octopus Card via a NFC-supported smartphone |
| Tag & Go by HKT | Mastercard / UnionPay | Virtual / Physical | (UnionPay card only, after adding the card to your mobile payment service) Instant conversion between HKD and RMB on contactless payment |
| Neat | Mastercard | Virtual / Physical | Top-up from non-Hong Kong bank accounts (banks fee applies) |
Takeaway
Credit card is an instant loan, and if managed wisely it is a lifesaver to unexpected events and a big saver by accumulating the rewards and loyalty benefits; repay the debt before due, the interest expense snowballs quickly.
On the other hand, the debit card is akin to your bank account; you withdraw money instantly for payment. With the advance in technology, you can view the expenditure records and set transaction limit immediately in your smartphone.
The debit card by SVF licensees in Hong Kong opens the possibility for financial education to your young dependants. As such, sponsoring your teens to open SVF accounts and the debit card, you can monitor their online and offline spendings, and gripe the opportunity to share your experience about maintaining a balanced budget, without the scare of surprise card bill due to unintended credit card transactions.
https://asiabc.co/wp-content/uploads/Blog-Banner-Protect-Your-Savings-with-SVF-Prepaid-Cards.png
500
1110
Editor and Admin AsiaBC Hong Kong
http://asiabc.co/wp-content/uploads/2021_AsiaBC_Logo_Horizontal_200x70.png
Editor and Admin AsiaBC Hong Kong
2019-05-09 19:34:47
2023-09-15 17:21:27
Protect Your Savings with SVF Prepaid Cards