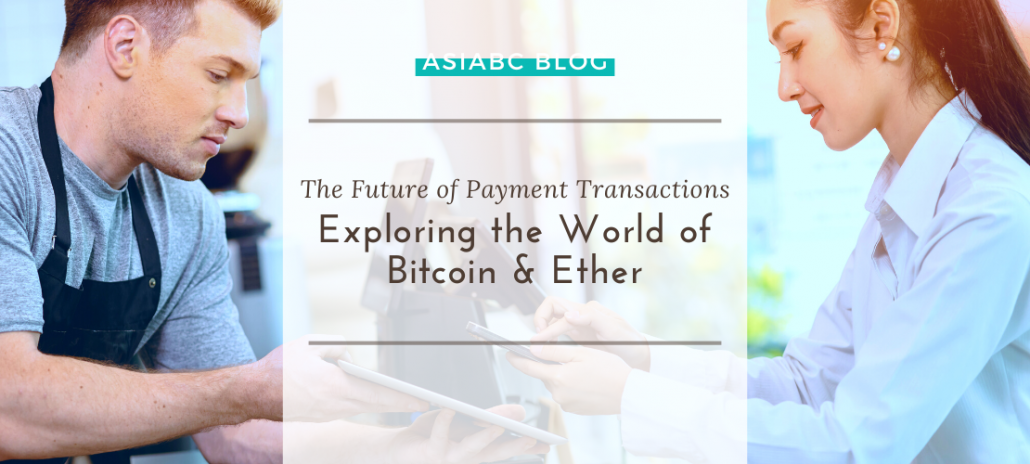 Why we accept cryptocurrency for payment?
Cryptocurrency eliminates the transaction fees, chargebacks, and delays of payment options involving traditional banks. As a corporate service provider serving worldwide enterprises, we are eager to offers an easy-to-use payment solution that is cost-effective and accessible all over the world.
Why we accept Bitcoin as a currency?
Bitcoin is an extremely fast-spreading digital currency, and it has the largest and most well-known marketplace. Many merchants are already accepting Bitcoin for payment, from "brick-and-mortar" shops to online business such as Overstock.com, Expedia, and Newegg.
Bitcoin offers fast cross-borders payments without transaction fees as there are no middlemen (e.g. banks) involved in sending and receiving bitcoins. It helps both our customers and us to send and receive money faster and cheaper.
Why we accept Ether as a currency?
At the time of writing, Ether is the second most valuable form of digital money after Bitcoin. Both Bitcoin and Ether's appeal lies in money that are not controlled by any one party, and do not have to run through a central server to maintain their interest.
We see Ether is a rising star of cryptocurrency world, as the technology behind Ether – Ethereum – is more useful than that of Bitcoin. The Ethereum technology allows not just the currency to run on the network, but for all sort of computer applications and digital data to run and store on it.
Although the value of Ether is volatile, the advantages of Ethereum are profound. We are eager to be part of the network, and fuel the Ethereum.
What can I buy by Bitcoin or Ether from AsiaBC?
Since cryptocurrency markets are emerging in Hong Kong, our partners and suppliers are not participating in these marketplaces. Only the services provided solely and directly by AsiaBC are eligible for Bitcoin or Ether payment. For products and services which are offered by our partners and suppliers, the acceptance of cryptocurrencies is subject to the decision of their respective providers.
How to pay by Bitcoin or Ether for eligible services?
The value of the cryptocurrencies are fluctuating comparing to traditional currencies. Option of payment by Bitcoin or Ether are not included in our pricing unless you inform us that you select Bitcoin or Ether as your payment method.
Once we convert your payment method to Bitcoin or Ether, you will receive notice of revised payment method, then you will have a limited time span to complete your payment. If you are unable to complete your payment, you must inform us and you will receive a newly revised conversion to complete the payment.
Please note that all orders fully paid by Bitcoin or Ether are final and cannot be returned for Bitcoin, Ether or any currency.
Learn more:
To learn more about Bitcoin and Ether, please visit:
https://asiabc.co/wp-content/uploads/Blog-Banner-The-Future-of-Payment-Transactions-Exploring-the-World-of-Bitcoin-Ether.png
500
1110
Editor and Admin AsiaBC Hong Kong
http://asiabc.co/wp-content/uploads/2021_AsiaBC_Logo_Horizontal_200x70.png
Editor and Admin AsiaBC Hong Kong
2017-09-06 18:15:25
2023-09-15 17:13:52
The Future of Payment Transactions : Exploring the World of Bitcoin & Ether