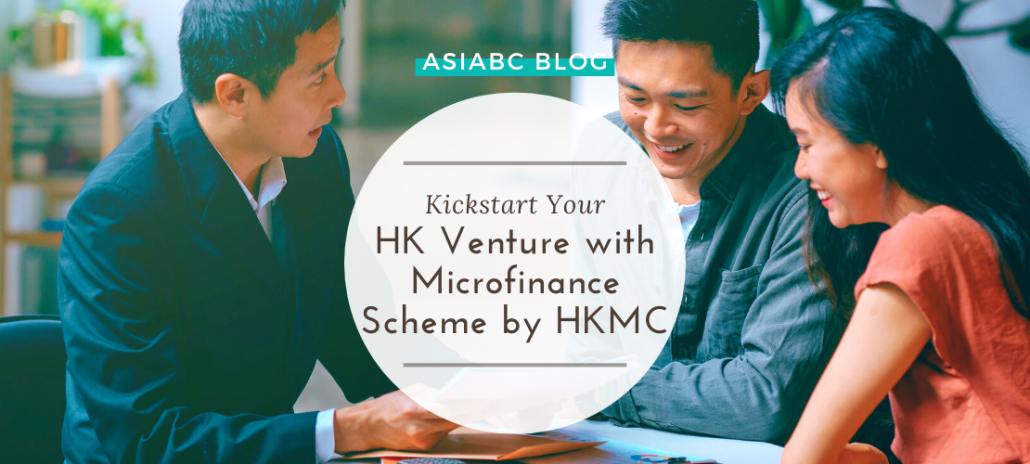 "Be a boss" is one of the life goals of many wage earners in Hong Kong. However, starting up a small business enterprise is often a complicated process. In addition to market competition, capital is the hardest challenge for every entrepreneur.
Especially for a small startup, your first business plan could prove that your saving is not enough to sustain your proposing business to break even. Therefore, you are thinking to secure a loan from the banks.
In a traditional money lending business, you can seek the banks' loans and mortgage to finance your startup. However, a lender takes the financial records and statue of the applicant and (or) the applicant's asset to be accepted as collateral into account to secure a loan, if not, you will be rejected.
To promote startups environment in Hong Kong, the HKSAR-government has backed a microfinance scheme to realize your dream. Let's check the details below.
Microfinance Scheme by HKMC
The "Microfinance Scheme" has been organized by the Hong Kong Mortgage Corporation (HKMC) since 2012. HKMC is a moneylender backed by the HKSAR government.
What makes the HKMC Microfinance Scheme fitting to small startups? It's because the scheme provides "more-than-money" supporting to entrepreneur. Unlike standard lending, this scheme emphasizes the applicant's quality and passion for starting and running their business.
Under the Microfinance Scheme, it is a collaboration of an array of hong kong banks, and several non-government organizations, who are the mentor to supervise the loan application and train you up to acquire the skill and knowledge to start a business. Besides, the NGO offers a valuable opinion to the HKMC and the banks to green-light your loan application.
Therefore, the Microfinance Scheme can not only help small startups who face difficulty in sourcing fund due to lack of assets as collateral and absent of business track record.
HKMC has made a video (with English subtitle) of selected cases under the Microfinance Scheme:

Speciality:
The maximum loan amount is HK$300,000.
The maximum loan tenor is five years, and the most extended repayment holiday period is 12 month.
Eligibility:
Hong Kong residents of 18-year-old or above with no bankruptcy order or proceedings can apply.
Both new and existing business of shorter than 5 years of the establishment can apply.
There is no restriction on the applicant's business nature and industry.
Application:
You will initiate the application via a participating NGO; the NGO will supervise the loan application as well as the essential train-up for starting and running the business.
You will be interviewed by the vetting panel, which consists of representatives from the bank, the NGO, HKMC, and the external business professionals.
Takeaway
The Microfinance Scheme is open for application now, you can check HKMC website of Microfinance Scheme, you can find a leaflet there for details.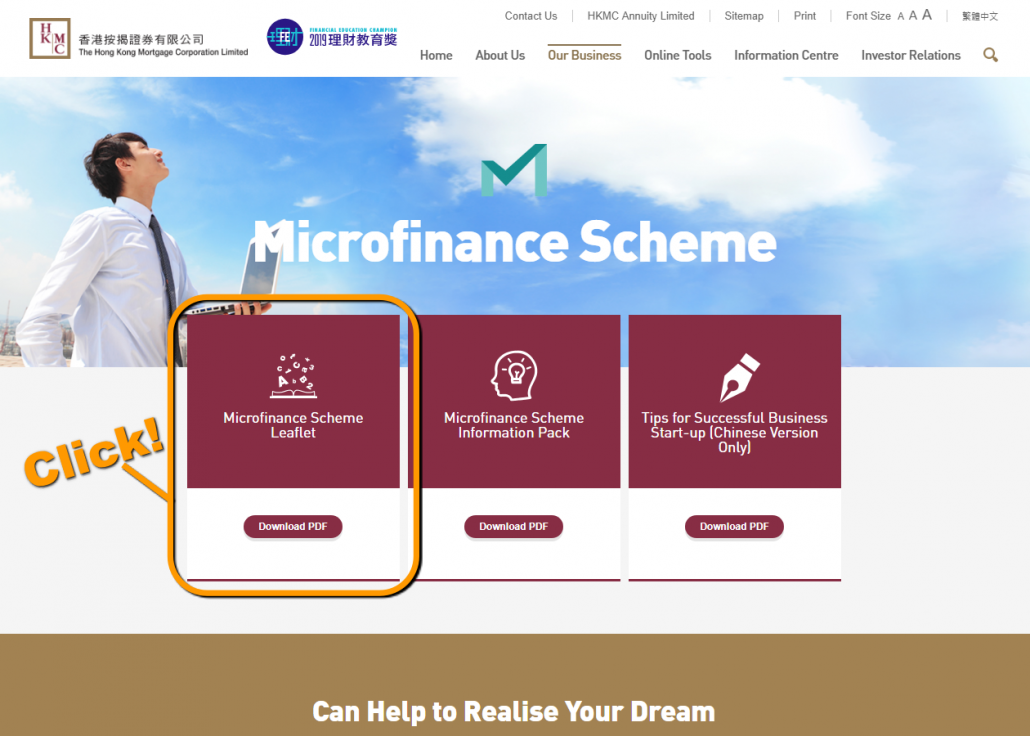 https://asiabc.co/wp-content/uploads/Blog-Banner-Kickstart-Your-HK-Venture-with-Microfinance-Scheme-by-HKMC.png
500
1110
Editor and Admin AsiaBC Hong Kong
http://asiabc.co/wp-content/uploads/2021_AsiaBC_Logo_Horizontal_200x70.png
Editor and Admin AsiaBC Hong Kong
2019-05-27 17:22:16
2023-09-18 13:28:33
Kickstart Your Hong Kong Venture with Microfinance Scheme by HKMC