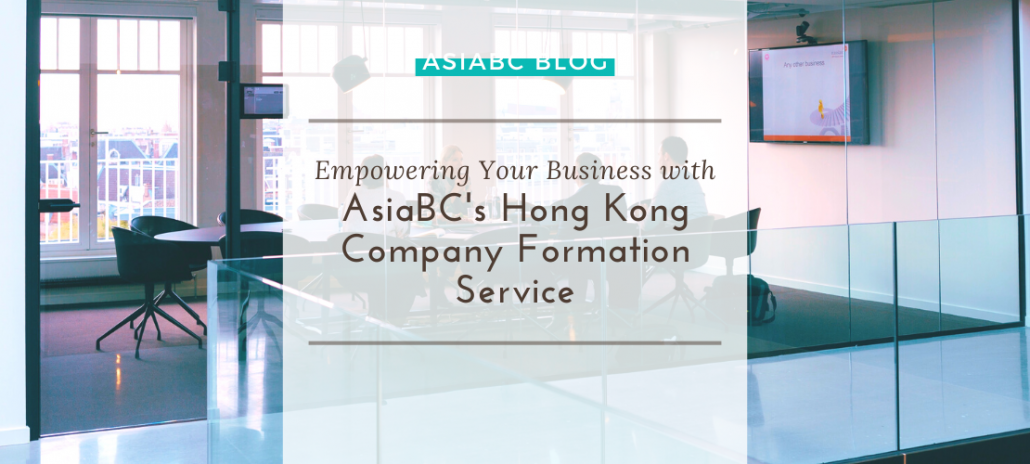 Lately, we have received an inquiry about Hong Kong company formation. The client tells that he has come across a Hong Kong corporate service provider (the provider) on Google search which is offering free-of-charge company formation service as a Christmas promotional campaign.
After some online chatting with this service provider, the client is still curious how some people can make such an irresistible offer while our company must charge him to provide "the same" service, so he ask for a comparison of that services between them and ours.
Based on what the client told us and information we seen on their website, we figure out how they can cut the service cost of Hong Kong incorporation service to zero (our thoughts are also included.)
Free Incorporation Service?
Similar to almost every marketing campaigns, the offer has quota so it will not last forever. You still need to pay for government fees which are "incorporation fee" and "business registration fee and levy" HK$3970 in totally. This fee include one time setup cost with 1-year certificate.
Remote incorporation service?
Thanks to the advancement of information technology on Hong Kong Companies Registry (CR) side, it has launched a web portal for registered users to fill in and submit incorporation forms online and online company search, so you can incorporate your Hong Kong company anywhere.
With the help of the providers, the company set-up procedures usually go like this:
You fill an application form which covers all the registration information, such as company name, registered office address, statutory company secretary, directors and shareholders particulars, share capital arrangement ,and shareholdings structure.
The provider check if your prefered company name is available for registration, and review the form.
You confirm the order and pay the service fee and government fees online to the provider.
You provider prepare all the incorporation documents and for your new company, and send it to your address.
You sign them, and return them to the provider by post.
Your provider submit the form to CR via the web portal.
In one business day, CR can complete the registration process (your company is registered)
Your provider send the Certificate of Incorporation and Business Registration Certificate to you.
The entire company formation service can be done remotely, and the registration can be completed in one business day. It saves us much time and afford in filing documents and waiting for approval.
We believe that every providers have been utilizing all CR online portal because "one-day incorporation" and "remote company formation" have been the norm in the industry.
Be reminded, you may bear all documents postal fee of unless it is specified.
No physical office address?
The provider does not show their office address on their website. It is an unusual practice in the industry.
We know rental cost is expensive in Hong Kong, so It is financially unfavorable to own or rent a physical premise if your business can operate remotely. However, there is no reason to hide the company address on any corporate website, it hurt the credibility of a company, especially the company offering services requires high level of client confidence.
A company address means more than the compliance which the CR requires any Hong Kong company to register a local postal address as the Registered Office Address for public records and government's letters collection purposes, but it is not a matter whether it is a residential or commercial address.
To incorporate a Hong Kong company in low cost, you can hire the correspondence address service from registration service providers in which you share the local address with other company.
Generally, you would prefer to rent your provider's office address as your company's Registered Office Address, it not only can give a sense of establishment to your people outside. But also you are ensured that all your inbound letters are delivered to a commercial premise with dedicated receptionists.
If you want to have dedicate landline phone numbers with receptionists for your company address, you can purchase virtual office service from the providers, the rented receptionists can not only take phone calls but also receive letters and parcels on behalf of your company. The contract of virtual office service is flexible, contract term usually start from 6 months, and recurring monthly payment is available.
With such services, every business can surely have a presence in Hong Kong without bearing the fix cost of office premise.
We suggest this provider should consider putting their company address on the website, if they do not have one, they can hire the correspondence address and virtual office service.
Do it yourself (DIY) approach?
Although a Hong Kong company is a separate legal entity from its owners, the director, company secretary and manager are the officers of a Hong Kong company, they have obligations to ensure the company has complied with all the compliance of the registration authorities. Generally, the duties are as follows:
Reporting corporate changes:

Change particulars of director/secretary
Change director/secretary
Appoint new director
Change company name
Change registered address
Allot new shares
Prepare annual return
Transfer shares

Filing of returns:

Tax return
Employer's return
Annual return

Accounting:

Maintain corporate accounts
Return of annual statutory audit of accounts
With such workload, hiring external professionals is the feasible solutions. The professional services that you need are namely:
Company Secretarial Services: to act as your company secretary, handle all paperwork involving any corporate changes and Annual Return
Accounting Services: to maintain your corporate accounts and bookkeeping
Tax Representative Services: to file and handle your tax returns
Audit Services: to prepare audit report which must be signed by a Hong Kong Certified Public Accountant (Practising)
Since no two companies are identical, these services are charged on time basis: the longer time spent on it, the higher cost to pay. To be fair, the provider will review the your company information to evaluate the difficulties and your cost.
In the phrase of incorporation, a provider can directly follow what your have written on the application form to get your new company ready in one day. After that, the ongoing obligations of your company may need various field of professionals which are kind of bespoken services rather than standardized packages, so your cost is varying.
We appreciate the idea of standardizing these services for customers to compare between various providers simply, but the nature of them are hard to make apple-to-apple comparisons, not to mention the quality of these services are subjective to many other conditions.
Conclusion
Incorporation is fast and easy in Hong Kong, but do not forget to put your ongoing compliance and responsibility into account.
You should always shop around before buying to get the best price and the most suitable services possible.
成立公司成立公司
公司註冊公司注册
https://asiabc.co/wp-content/uploads/Blog-Banner-Empowering-Your-Business-with-AsiaBCs-Hong-Kong-Company-Formation-Service.png
500
1110
Editor and Admin AsiaBC Hong Kong
http://asiabc.co/wp-content/uploads/2021_AsiaBC_Logo_Horizontal_200x70.png
Editor and Admin AsiaBC Hong Kong
2017-12-13 13:32:48
2023-09-15 17:13:52
Empowering Your Business with AsiaBC's Hong Kong Company Formation Service