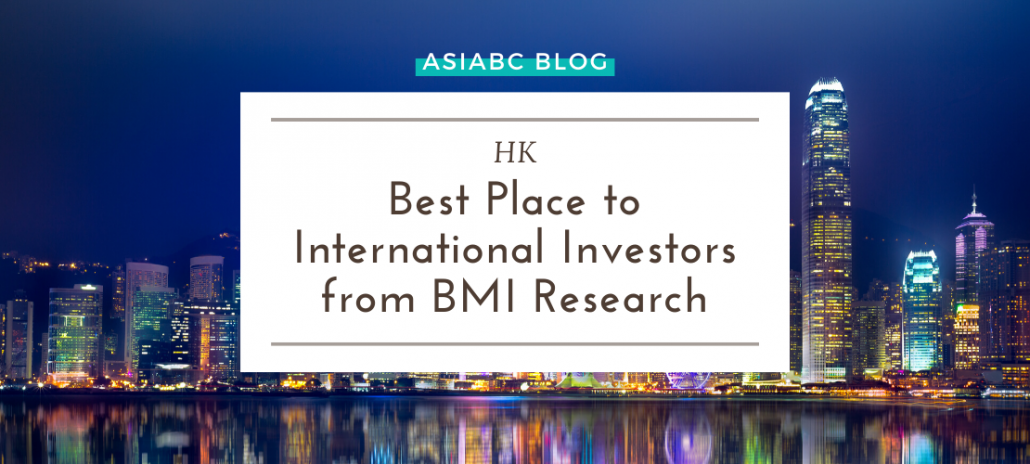 Concluded in the note of its latest survey, BMI stated that Hong Kong Special Administrative Region (HKSAR) of China is a low-risk location for entrepreneurship without single, significant deterrent to overseas investors. As one of the world's major international trade, investment, and finance hubs, Hong Kong has been offering the most favorable operating environments among of any state internationally.
The position of Hong Kong as a famous investment destination supported by major factors, namely its large pool of skilled labor, its well developed logistics network, an open economy with minimal fiscal, financial or trade barriers, and its low crime rate.
Overall Scores
Hong Kong receives the highest score in the overall BMI Operational Risk Index, at 81.6 out of 100, making it the most attractive investment destination out of 201 countries worldwide.
Logistics
Hong Kong has a high-quality and widespread highways network and its utilities infrastructure offers widespread coverage and highly reliable supplies. However, Hong Kong's role as a major global trade hub faces strong challenge by nearby ports especially mainland Chinese over the long term. These factors feed into a high score of 77.2 out of 100 in the BMI Logistics Risk Index, which positioned Hong Kong 4th on a regional comparison of 38 Asian states.
Labor
Foreign investors in all areas of economy sector can expect a good availability of highly skilled labor with basic skills and more advanced qualifications, there are minimal risks posed to investors in terms of recruiting suitable candidates. Hong Kong benefits from a flexible workforce, with a long statutory working week and a low statutory requirement for annual leave posing minimal risk of disruption to businesses.
On the other hand, Hong Kong's unemployment rate is extremely low at 3%, meaning near-full-employment, which posts pressure on wages expense. Importing foreign specialists may be necessary, particularly for science and engineering industries requiring professional workers with high technical background and qualification, which are in short availability in Hong Kong. Summarizing these considerations, Hong Kong scores 72.1 out of 100 for overall BMI Labour Market Risk and ranked 3rd out of 38 Asian states.
Taxation
Hong Kong adopted highly favorable tax regime which significantly enhances profit margins for businesses and lessens bureaucratic obligations. As a result, Hong Kong ranked 2nd place in the BMI Trade and Investment Risk Index with a score of 87.9 out of 100.
Safety
Crime Rates in Hong Kong are low, and no significant threat is posed by terrorism owing to the fact that Hong Kong is a vibrant democracy with no history of domestic terrorism or insurgency. However, cyber-terrorism poses the most specific and serious risk to companies in Hong Kong, as they operate with data-sensitive systems.
The threat is mitigated by the fact that Hong Kong boasts terrorist attack contingency plans, a counter-terrorism strategy and very professional operational security and counter-terrorism units. HKSAR is also protected by the considerable military power of parent state China, ensuring that any external attack will be met with strong resistance. Hong Kong therefore receives an overall score of 89.1 out of 100 in BMI Crime and Security Risk Index, placing second regionally behind New Zealand.
Conclusion
Hong Kong has become one of the world's most popular investment destinations due to an open economy with low fiscal and trade barriers and minimal red tape. Investors in all sectors will be encouraged by reduced costs due to a trans parent legal system, limited corruption and independent judiciary. The presence of deep and sophisticated financial markets, as well as major foreign banks with strong international links, ensures that financial products are readily available for both businesses and consumers.
Related Reading:
https://asiabc.co/wp-content/uploads/Blog-Banner-HK-Best-Place-from-BMI-Research.png
500
1110
Editor and Admin AsiaBC Hong Kong
http://asiabc.co/wp-content/uploads/2021_AsiaBC_Logo_Horizontal_200x70.png
Editor and Admin AsiaBC Hong Kong
2015-07-28 19:14:30
2021-06-18 09:38:07
HK – Best Place to International Investors from BMI Research